Présentées ici en bas | presented below
French-Indian dancer Nyota-Inyoka (1896-1971) The Genius and the Dance, Geuthner, Paris, 2023, 168 p.
The 108 karana in bharata-natyam dance theatre of India, Geuthner, Paris, 2022, 309 p. 
Dance Theatre of India, crossing new Aesthetics and Cultures, Niyogi Books, New Delhi, Inde, 2018, 130 p.
Rodin and The Dance of Shiva, (dir. trad. angl), Niyogi Books, New Delhi, Inde, 2016, 147 p.
Monographies bilingues français/anglais
Présentées ici en bas | presented below
La danse du cœur/Dancing of the Heart, film sur la transmission en Inde du bharata-natyam par le maître K. Muralidhar Rao
Danser la forêt : yoga et écologie du bharata-natyam/Dancing the Forest : yoga and ecology of bharata-natyam, Geuthner, Paris, 2023
French-Indian dancer Nyota-Inyoka (1896-1971) The Genius and the Dance
Nyota Inyoka created around 50 compositions combining Theatre, Dance and Music relating to India, between 1921 and her final performances in the 1950s. 
From the very beginning of her career,  she performed in the most prestigious theatres of the time, mainly in France, in Europe and in America. She was compared by Irving Schwerke to the greatest artists of her era: "La Argentina of the East, the Pavlova of India". 
Nyota Inyoka was a pioneer in many respects. She was the first Franco-Indian woman artist in Indian modern dance, but was no doubt overshadowed by the first modern Indian dancer Uday Shankar. Nyota Inyoka was the first feminist Indian dancer to draw inspiration from Hinduism, as her innovation came through the medium of figures of goddesses, particularly her dance of Tara as well as her dance of Kali, resonating with Tagore's poems on this goddess who had come to symbolize the rise of Hindu nationalism in Bengal. 
Historians have largely ignored this pioneer, certainly due to the fact that she is unclassifiable. Her work was shut into the category of oriental dance, with its presumptions related to the history and imaginary of colonialism, which press coverage of her performances was eager to highlight. Yet Nyota Inyoka was extremely close to the India of her time.
But the exceptional nature of Nyota Inyoka's work goes even further. She was the first in France to interpretate on a western stage the difficult portion of the most ancient Sanskrit dance treatise, encompassing the 108 karaṇa, an alphabet of poses and steps, for which so many Indian dance styles offer an interpretation. She did this particularly at the time of the reinvention of temple dances of southern India starting in the 1930s. 
Starting in 2018 at the Bibliothèque Nationale de France, a symposium with a research-creation next to Inyoka's archives, include an interpretation of Nyota Inyoka' Dances by contemporary women artists and researchers, which is related is this book. It shows the transculturality of her compositions, to reconsider the complex history of modern dance and classical Indian dance together with artists and researchers from India and elsewhere. 
In this respect, Nyota Inyoka is no different from classical and contemporary Indian dancers interested in this original source, and the artist researchers of our performance at the BnF specialized in Indian dance theatre. By creating this resonance between artists from four different historical periods (colonial, pre- and post-colonial, contemporary), we can see that they are all concerned with the question of both Hindu texts and cultural hybridity.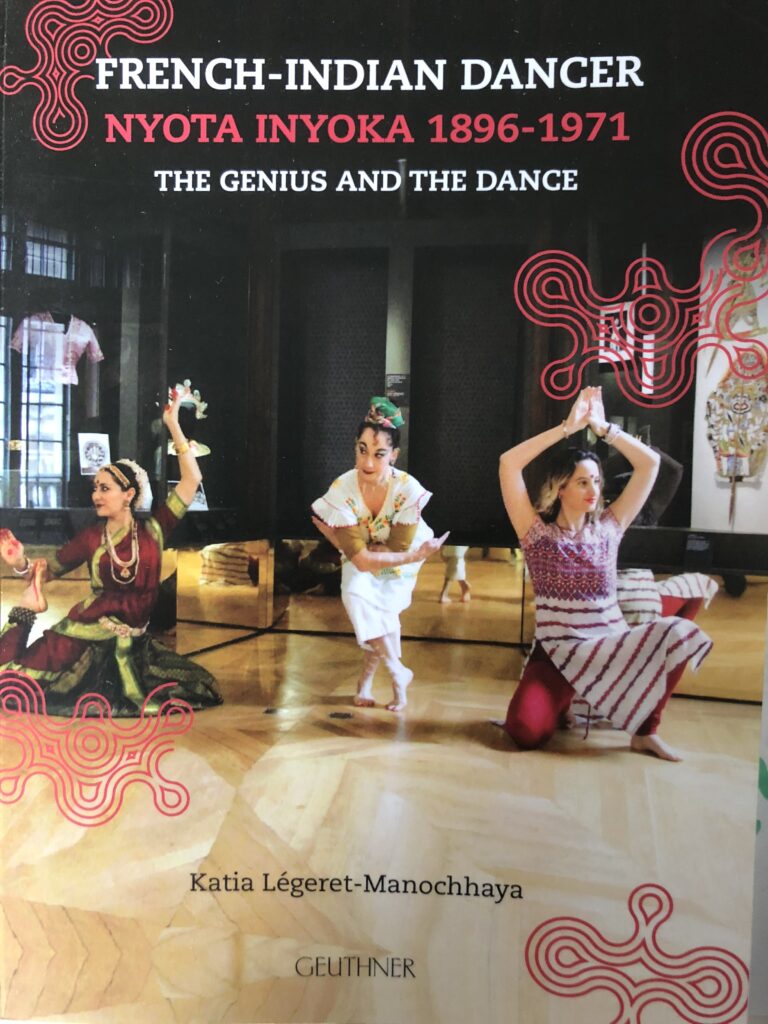 Translated to English by:
DICKINSON Richard (Parts 4-5-6) ;
HEFT Sara (Introduction, Part 1. and conclusion) ;
KEAN Katherine (Parts 2-3)
The 108 karaṇa in Bharata-natyam Dance Theatre of India
The 108 karaṇa make up the oldest Indian alphabet of movements to dance, theatre, sculpture and music codified in the Nāṭyaśāstra. Their oral transmission is extremely rare, and the author of the present publication nourished her theoretical research with the instruction in Bharata-natyam that she received firstly in Paris from Amala Devi, in Chennai from Swarnamukhi, State Dancer of Tamil Nadu, and subsequently, over a period of thirty years, from Natyacharya K. Muralidhar Rao, in Mysore (Karnataka). Interpretations of karaṇa poses and steps from the Nāṭyaśāstra are countless and creative, and they inspire contemporary artists.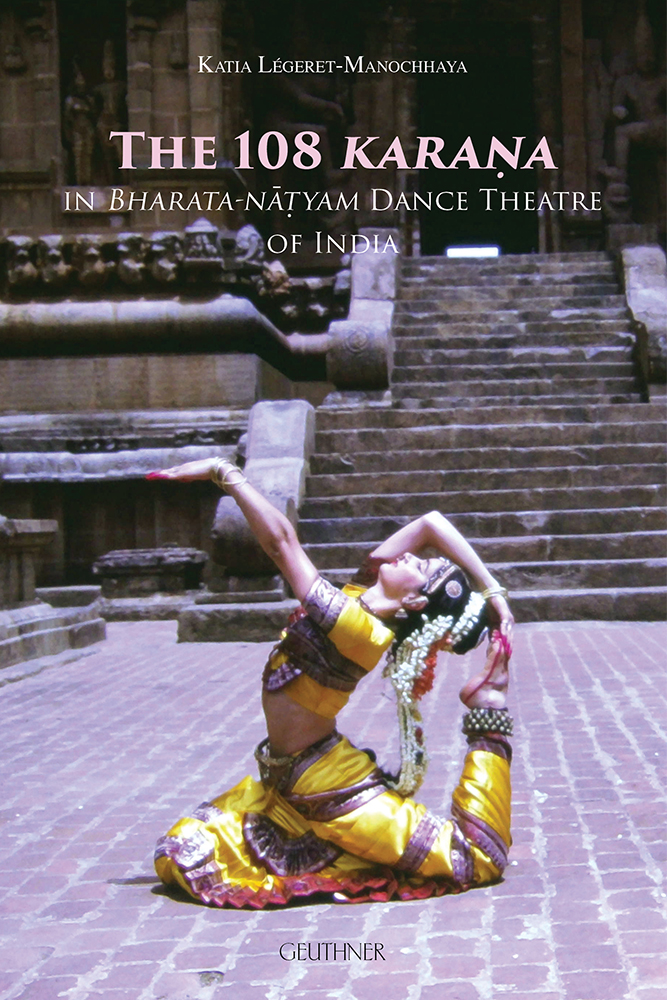 ISBN 10 : 2705340988
ISBN 13 : 9782705340988
Format (mm) : 160×240
Dance Theatre of India: Crossing New Aesthetics and Cultures
At the heart of Indian literature,
Dance Theatre of India: Crossing New Aesthetics and Cultures
 by Katia Legeret Manochhaya, is a book where the author explores the various rasas of Bharatanatyam and other dance forms, both as a dancer and a researcher. In the milieu of diverse linguistic and cultural interpretations, the book is a field of experimentation where the modalities for expressions and cultural differences would forever reinvent themselves. The photographic portraits of various live dance performances throughout the book uphold the author's perspective for the readers. As one browses through the pages, one is transported to a world of dance and drama reading the various expressions of the artists in colourful costumes narrating stories from all over the world. The examples proposed are linked with knowledge which derives from the erudition of Sanskrit texts or from the collective creativity of artists from several cultures of India and other countries. Like the art forms it discusses, the book is a trans-cultural piece of work in its very essence.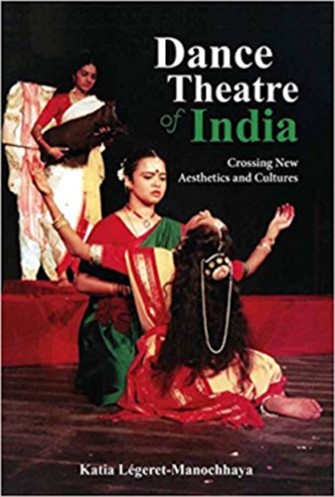 Paper Type: 130 gsm art paper (matt) | Size: 228mm x 228mm All colour; 14 colour and 4 black and white photographs; 152 pages; Hardback ISBN-10: 93-86906-36-6 ISBN-13: 978-93-86906-36-6
Rodin and The Dance of Shiva
In 1913, photos of the Nataraja bronze from the Chennai Museum inspired Auguste Rodin's text "The Dance of Shiva". Written at the end of his life, this vision of Shiva, "Lord of actor-dancers", revealed the underlying links between Rodin's dance sculptures (1910), the Cambodian dancer drawings, his private collection of antique Venus and Buddha sculptures and wood carvings from India. Through his androgynous vision of Shiva the cosmic dancer, Rodin invites us not only to a new reading of his work but also opens the door to a new vision of Indian theatre and dance. The connections that he suggests between sculpture, poetry, dance, theatre, music, photography and architecture have a particular contemporary resonance.In this book historian, artists, poets, both French and Indian, bring us a new international vision of Rodin's work.
Paper in The Times of India Sep 10 2018 12:45PM : « Must Read: Dance Theatre of India » https://toistudent.timesofindia.indiatimes.com/news/bookmark/must-read-dance-theatre-of-india/37406.html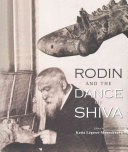 Publisher: Niyogi Books,
2016
Size: 225 mm x 190 mm
All colour; 23 colour and 38 black and white photographs; 148 pages; Hardback
ISBN-10: 9385285157
ISBN-13: 978-93-85285-15-8
Dancing of the Heart/La Danse du Cœur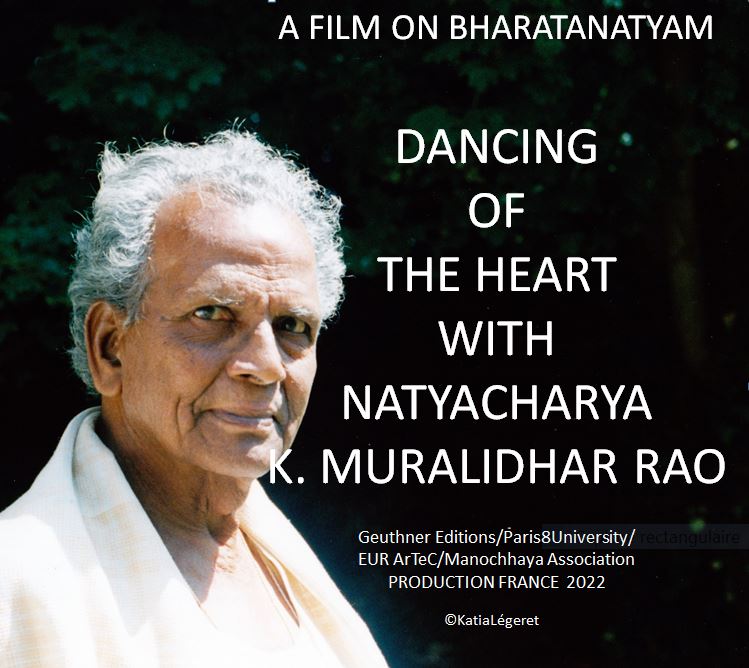 Etabli à Mysore, Natyacharya K. Muralidhar Rao a commencé à transmettre son art dans les années 1950, inspiré par la poésie et la musique du Karnataka. Vous pourrez découvrir son enseignement dans la vie quotidienne, et ses compositions pour la scène dans de nombreux lieux – Temples de Chidambaram, de Belur, de Mysore, Kasaragod, théâtres prestigieux en Inde et en Europe. 
Le film inclut plusieurs interviews avec certaines de ses disciples : Vani Ramesh, Kripa Phadke, C. N. Anitha,  Dr. Shrividya Muralidhar, et moi-même Manochhaya.  Le film montre aussi des entretiens et des extraits de récitals avec Vidvan L. Ramasesha, chanteur carnatic qui a interprété et adapté pour la scène pendant 40 ans les compositions de ce maître, accompagné par Vidvan A.V. Prakash (flute), M.A. Krishnamurthy (percussions), A.P. Srinivas (violon).
Ce film est en libre accès https://vimeo.com/683302249/119ac256a9
Based in Mysore, Natyacharya K. Muralidhar Rao has been teaching his art since the 1950's inspired by the poetry and music of Karnataka. You will see how he was teaching in classes, in daily life, and his compositions on the stage in many places – Chidambaram temple, Belur Temple, Mysore, Kasaragod, famous theatres in India and in Europe. 
The film include interviews with some of his disciples, as Vani Ramesh, Kripa Phadke, C. N. Anitha,  Dr. Shrividya Muralidhar, and myself as Katia Légeret-Manochhaya – with, among my students, Kaleyvani, Subyjany and Sanga. The film shows interviews and extracts of recitals of Vidvan L. Ramasesha, carnatic singer who has interpreted and adapted for stage during 40 years K. Muralidhar Rao's  compositions, as well as Vidvan A.V. Prakash (flute), M.A. Krishnamurthy (percussions), A.P. Srinivas (violon).
This film film is available on free access https://vimeo.com/683302249/119ac256a9